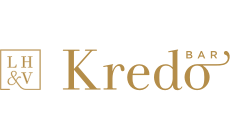 Kredo Bar
At the Srebrna (Silver) Bay of Čikat camp along the promenade by the sea, you'll find Kredo Bar. With cafe tables meticulously arranged next to the fence of the boardwalk, Kredo Bar offers guests an exceptional seaside experience; a place where you can hear, see and smell the sea and the pines.
The vibrant colors, smells, and tastes of Lošinj are further enriched by the Mediterranean cuisine of Kredo Bar where you can enjoy fish and meat specialties and an excellent selection of fresh salads and cold meats. Impressive cocktails and a remarkable offer of Croatian wines, sparkling wines and champagne are just another reason to visit Kredo.
Discover Lošinj's scents and tastes and pay a visit to Kredo Bar!