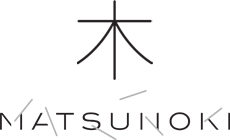 Restaurant Matsunoki
The Japanese restaurant located in the luxury Hotel Bellevue was designed by the virtuosos of the Franić-Šekoranja studio. Its modern, elegant space features a sushi bar and an open kitchen that gives guests the opportunity to have a look at the food preparation process.
Matsunoki is a fusion restaurant offering traditional Japanese cuisine that combines indigenous Japanese foods with fresh Mediterranean ingredients from local organic farming. The chef Saša Pribičević, famous for his long-standing experience in some of the best Asian restaurants in Croatia, prepares exotic and interesting meals using modern culinary techniques. Nigiri sushi, maki sushi as well as other selected specialities on the menu guarantee an extraordinary gourmet experience. The restaurant also offers a selection of whiskeys by renowned Japanese distilleries such as Nikka Taketsuru, The Yamazaki, Hakushu and Hibiki, and a choice of sparkling and still sake wines.
Visit the sophisticated Matsunoki fusion restaurant, choose from an offer that's unique in both the destination and region, and savour luxurious and extravagant tastes!
You can dine at Matsunoki restaurant as a part of our Dine Around program.