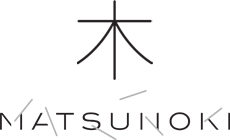 Restaurant Matsunoki
The Japanese restaurant located in the luxury Hotel Bellevue was designed by the virtuosos of the Franić-Šekoranja studio. Its modern, elegant space features a sushi bar and an open kitchen that gives guests the opportunity to have a look at the food preparation process.
Originated from Turkey, Chef Orhan Cakiroglu is a luminary new addition to the Matsunoki team. An accomplished culinary tenor hailing from some of the best known, award-winning restaurants such as Nobu, Zuma and Hakkasan, Chef Orhan has an impressive culinary repertoire under his belt with in-depth knowledge, especially in Japanese contemporary cuisine.
Awarded with the Michelin Plate, Matsunoki is a fusion restaurant offering traditional Japanese cuisine that combines indigenous Japanese foods with fresh Mediterranean ingredients from local organic farming. Nigiri sushi, maki sushi as well as other selected specialities on the menu guarantee an extraordinary gourmet experience. The restaurant also offers a selection of whiskeys by renowned Japanese distilleries such as Nikka Taketsuru, The Yamazaki, Hakushu and Hibiki, and a choice of sparkling and still sake wines.
Thanks to a carefully selected wine program, Matsunoki has won the title of "Best of Award of Excellence", marked with two wine glasses, according to the 2021 Restaurant Awards presented by the renowned American magazine Wine Spectator.
With its 476 entries and an inventory of 2230 bottles, Matsunoki wine list provides to all its guests an opportunity to embark on an oenological journey like not others. The list promotes Croatian native varietals from Graševina, aged Malvasia Istriana, to Pošip, Grk, Teran and Plavac Mali and it elevates the whole offering bringing to the tables new sensibility and innovative trends. The selection expands to the rest of the world following the routes of old wine merchants exploring both Old and New World wine regions, always approaching the oenological journey through the lesser travelled paths.
Visit the sophisticated Matsunoki fusion restaurant, choose from an offer that's unique in both the destination and region, and savour luxurious and extravagant tastes!