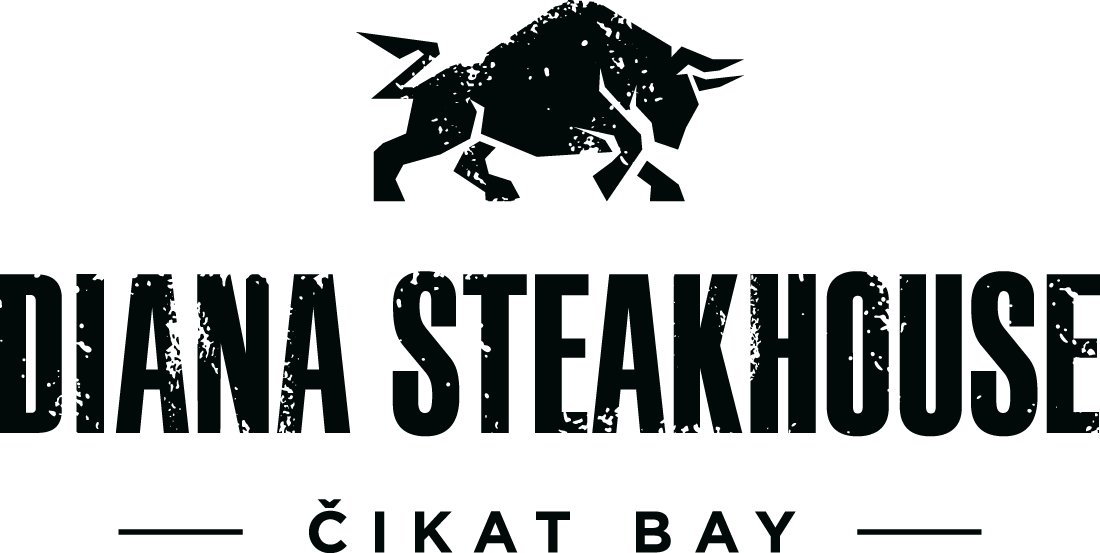 Restaurant Diana
On the spacious terrace of the Diana restaurant, located in the unique setting of the Čikat cove, you will be welcomed with a smile by our attentive staff and swept away by our warm and friendly atmosphere.
The Steakhouse Diana uses only the best steaks from Croatia, as well as from all around the world, such as the rib-eye, T-bone, striploin, beefsteak, etc.
Our premium steaks are aged applying the dry ageing method in our ageing chamber, which lends the meat its distinctive flavours and exquisite texture even before being prepared on an original Argentinian asado grill.
We also take pride in our wine list, which includes wines produced by small, family-run Croatian wineries. The wine list comprises varieties indigenous to Croatia, some of which are a genuine discovery.
Enjoy our family environment at Diana today!