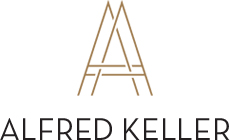 Restaurant Alfred Keller
Having been awarded one Michelin star and 16.5 Gault&Millau points, and drawing on the supervision of the stellar 2-Michelin Star chef Christian Kuchler, Alfred Keller cuisine showcases the purity in each product, masterful techniques and chef Michael Gollenz's creative vision.
Alfred Keller takes a thoughtful approach to a great restaurant experience where Croatia's finest produce, fish and meat take center stage. The ever-changing menu embraces the sustainable sourcing and local food movement, dispenses flavours in their true essence using only the freshest natural ingredients from the island of Lošinj and its immediate surroundings.
Chef Michael Gollenz's cuisine is founded on classic French cooking techniques and then elevated with flavours from around the world. While at Alfred Keller be sure to try the Scampi Tartare with Thai salsa mint, Adriatic fish fillet pan-roasted fennel kulen and short rib paprika bbq, among other.
The wine list embraces the same progressive philosophy while respecting the winemaking history of Croatia and the Balkans featuring it in prominent producers and sought after vintage wine. The list reaches new heights bringing to the table a different sensibility and innovative trends.
The selection then expands to the rest of the world following the routes of old wine merchants exploring both Old and New World wine regions, always approaching the oenological journey through the paths less travelled. The list boasts an expansive range of products meant to satisfy the most demanding palates in search of novelties, without missing out to pay tribute to tradition through wide representation both in standard and larger formats of well-established producers from Bordeaux.
Thanks to a wine programme carefully curated by sommelier Filip Veselovac, Alfred Keller restaurant has won the "Best of Award of Excellence" title, marked with two wine glasses, according to the 2022 Restaurant Awards presented by the renowned American magazine Wine Spectator.
The restaurant's inspiring interior reflects Chef Michael Gollenz's renewed vision of dining. Featuring warm, neutral colours and organic forms, floor-to-ceiling windows, curvy less-formal forms, while affording guests panoramic views of the Čikat Bay below, the restaurant embodies a more welcoming, personal dining.